Posted by Alma Guerrero on 16th Jul 2015
Caitlyn Jenner received the Arthur Ashe Courage Award last night and took the opportunity to make a speak that focused on trans rights. Jenner looked stunning in a custom white Atelier Versace gown for first public appearance as a woman.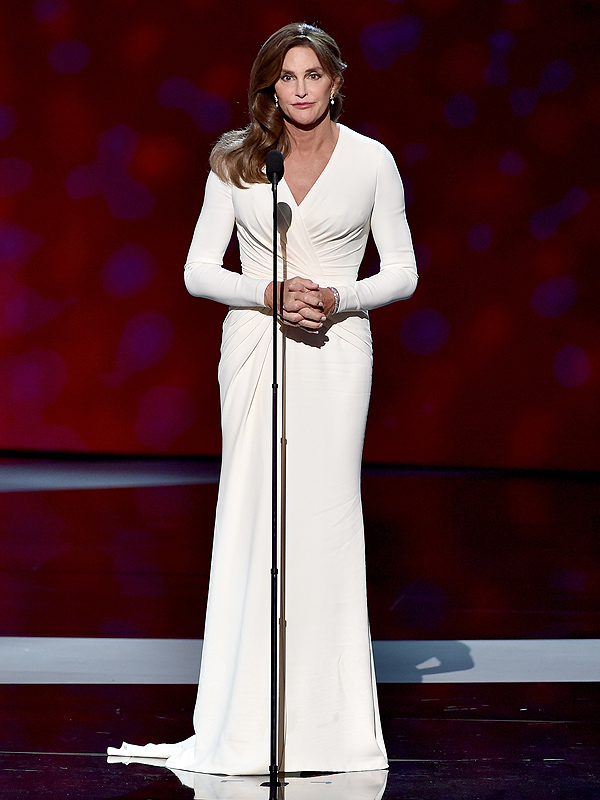 Caitlyn emotional speech covered gratitude to her children and mother as well as the more serious note of trans issues. Acceptance of people was one of the keynotes of her speech as she reminds everyone how important respect is. Jenner also mentions the trans youth community,she explained, "If you want to call me names, make jokes, doubt my intentions, go ahead, because the reality is, I can take it. But the reality is, for thousands of kids out there coming to terms with being true to who they are, they shouldn't have to take it. So for the people out there wondering what this is all about, whether it's about courage or controversy or publicity — well, I'll tell you what it's about: It's about what happens from here. It's not just about one person. It's about thousands of people. It's not just about me. It's about all of us accepting one another. We're all different. That's not a bad thing. That's a good thing. And while it may not be easy to get past the things that you do not always understand, I want to prove that it is absolutely possible if we only do it together."
If you haven't seen the acceptance speech yet check it out here: