Posted by Alma Guerrero on 5th Feb 2015
Kendall Jenner Shows Off Fake Butt and Boobs
LOVE magazine is showing us a very personal side of Kendall Jenner. The magazine features an editorial titled "BOOBS" starring Kendall Jenner. The editorial is "a fantasy play on modern-day female proportions,"
Kendall Jenner and the other featured models' bodies are augmented by fake bums and "specially commissioned breasts made by Hollywood prosthetics experts."
This display of augmented curves speaks for many women in search of larger curves for themselves. While we do have the option of plastic surgery to achieve our dream bodies this solution has proven to be risky and pricey. A quicker and painless solution to create the perfect hourglass shape is shapewear.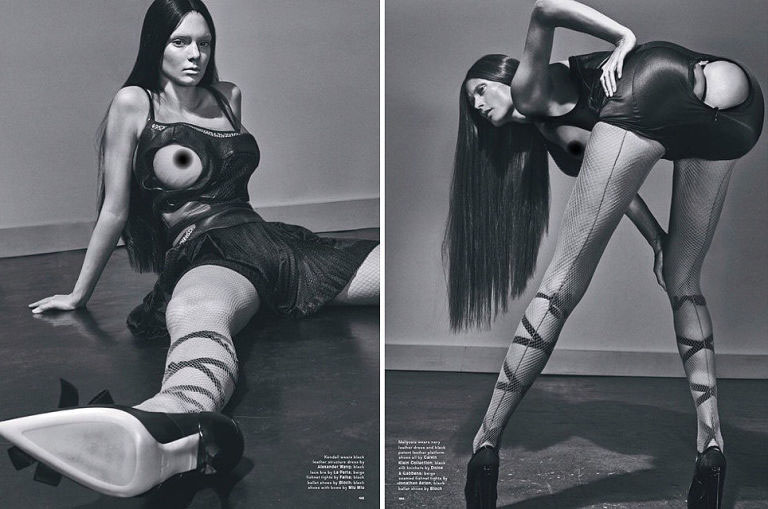 Starting from the top:
Silicone Cleavage Enhancer
These silicone gel cleavage enhancers slip right inside your bra cup for the desired effect. Providing you with larger, rounder, and higher breasts in seconds. These are meant to give your natural breasts a little more fullness, for a bigger impact try one of our silicone breast forms.
Ann Chery Clasica Latex Waist Cincher
The Classica Latex Cincher reduces the waist by up to 4 dress sizes. With its high-compression latex band lined with ultra-soft cotton, give yourself the resistance to tone and firm your core without sacrificing any boom in your bust. With built-in non-memory FlexiBoning supports, that will always keep to your natural contours, feel more confident and walk sexier knowing that bad posture won't be sabotaging your perfect silhouette.
Silicone Padded Panty
The Silicone Buttock Enhancer is specially designed to have the natural look, feel, and softness of real buttocks. Made from a soft silicone gel, this butt enhancer adds to your rear end what nature forgot to! It can enlarge 2 to 3 centimeters of the seat circumference. One inch thick Silicone gel inserts come with comfortable panties designed to hold them in place without moving, and shifting. These panties and gel inserts are easy to care for, washable and re-useable. Super thin edge looks almost invisible under clothing. No one will ever know you have them on, but they will notice your sexy new curves! This creative solution is safer, faster, and cheaper than a painful buttock surgery.
This could be a new era of voluptuous mainstream models and the end of the plus-size label?