Posted by Alma Guerrero on 28th Jul 2015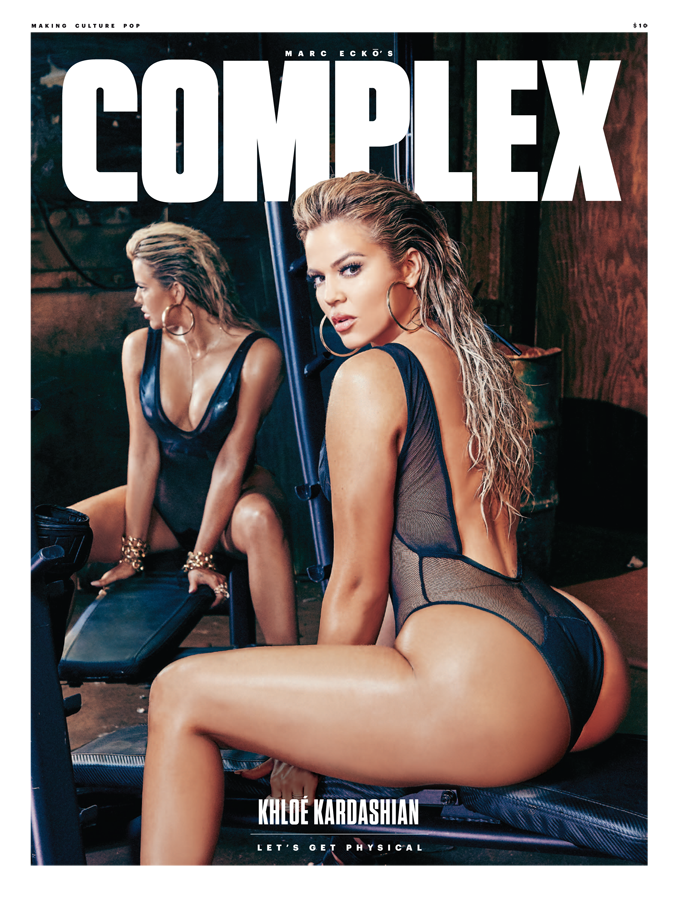 Khloe Kardashian, the 31-year-old reality star is smoldering in the August/September issue of Complex magazine in which she poses in a series of sexy photos with a fitness theme.
Khloe looks amazing in this spread but she told the mag about her body image"I don't know if I'm ever gonna feel like, 'Daaamn, you look good, but I've never felt as comfortable in my own skin than I do now." The Kardashian sisters have often credited their amazing bodys and tiny waist to hard work at the gym paired with Waist Training.
In the interview Khloe also talks about her family, Caitlyn Jenner, and relationships.
On Instagram Khloe responded to those saying the images are over edited with this fiery post: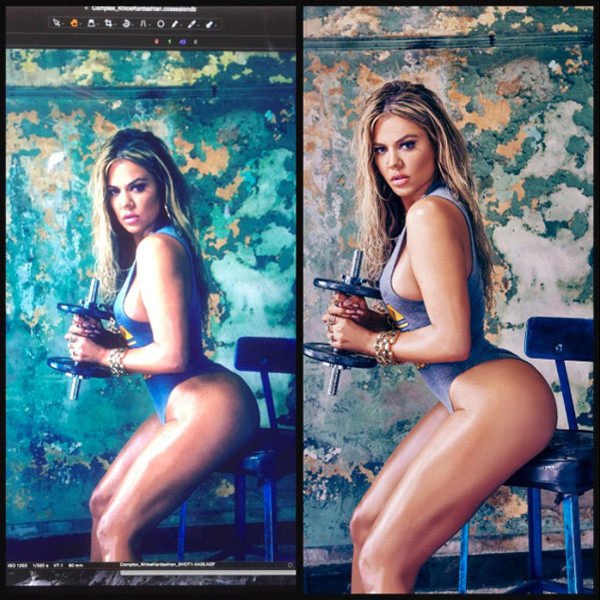 "This one is for all the troll haters out there that cannot seem to give me an ounce of credit for my daily workouts! The image on the left is an unretouched photo from the actual camera on the day of the shoot. The image on the right is the retouched photo. Yes skin is smooth and shadows are removed but I still think I look good on the left image. Flaws and all," she told her 27.7 million followers. "Hi hater!!!"
Have you seen the pictures from the shoot?