Posted by Alma Guerrero on 2nd Dec 2014
We now see another of the Kardashian sisters shed her clothes to pose for a magazine. The very pregnant Kourtney Kardashian was photographed for DuJour magazine .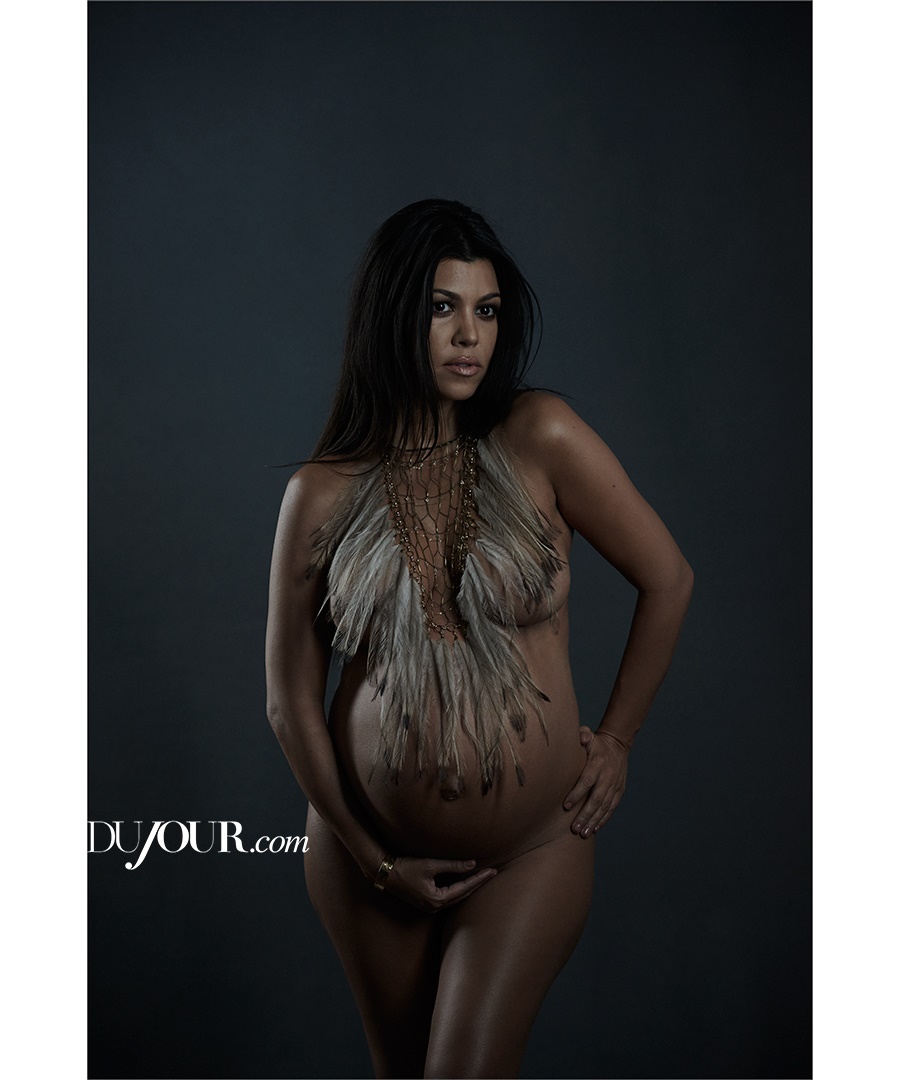 Kourtney told the magazine "what appeals to me is celebrating the shape of my body being pregnant and capturing that time in my life...It's a wonderful thing to be able to show my children these photographs one day and say, 'This was you inside.'"

The idea of nude pregnancy photos is one that we have heard of before! We certainly all recall the iconic Demi Moore, Vanity Fair cover.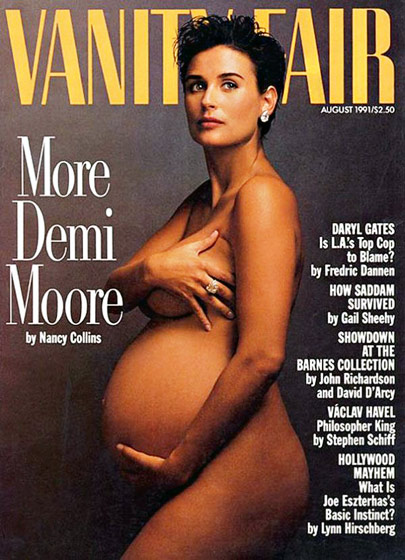 While this is an amazing way of celebrating the female body these images have been controversial! What is your thought on this? Would you want to show you future child a nude picture of yourself pregnant?