Posted by Alma Guerrero on 18th Feb 2015
Madonna Shows of her Butt Lifter
Madonna has always been known for her unique and provocative outfits and she has never really been known to be to go with the flow. So the outfit she wore to the Grammys was really no surprise.
Short, tight and of course leaving little to the imagination, the matador inspired Givenchy corseted dress was not enough of a statement for Madonna. Mid red carpet entrance Madonna shimmied up her dress and flashed us a peek at her very sexy butt lifter layered over a pair of fishnet tights.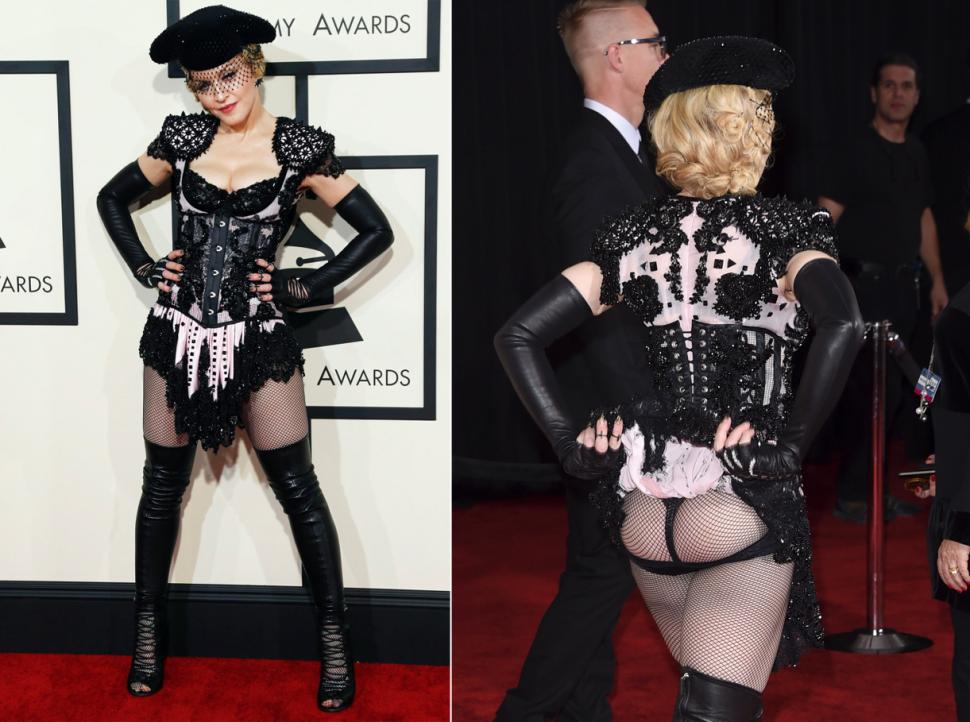 Now I don't know where Madonna got her Butt Lifter but its always reassuring to know that celebrities are openly wearing their shapewear. We recently saw Butt Lifters featured in the new music video for the "Earned It" from the Fifty Shades of Grey soundtrack. The great thing about Butt Lifters is that not only are they great for naturally lifting your backside but the also have a sexy look to them as proven by Madonna herself!
At Feel Foxy we offer a wide variety of lifters including some very similar to this one that made a flashy appearance at the Gammys.