Posted by Alma Guerrero on 10th Jul 2014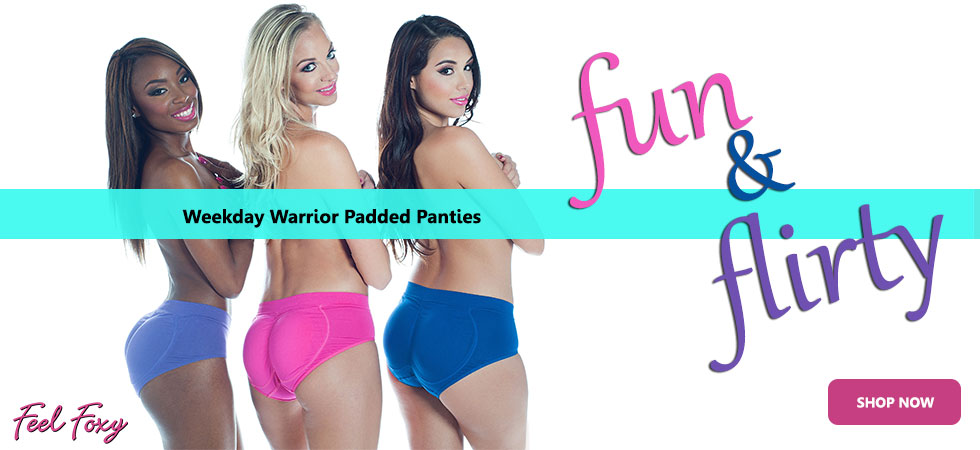 Get ready to fight another week while looking your best!
The Weekday Warrior Padded Panties 6 Pack, a pack of assorted colored panties, is the perfect secret weapon. These panties give you and extra inch on the backside with removable foam pads. A padded panty that is ideal to get you though your busy week; long day at work, running errands, or working out at the gym.The Weekday Warrior Padded Panties are the perfect solution to plump up your rear end in the most comfortable way possible. These panties are made from a super soft microfiber fabric that allows for total comfort and stretch. Features 1" thick removable foam padding to transform your backside. They are sold in a pack of 6 and come in assorted colors. The colors are typically Black, Nude, Navy Blue, Olive, Pink and Purple but may vary from time to time. The price is excellent for this quantity and is an affordable alternative to our premium padded panty styles. For a more realistic look and feel try them with our silicone pads. 85% Nylon and 15% Spandex. One Size Fits Most.