Posted by Alma Guerrero on 21st Oct 2014
Latex Waist Cincher Animal Print
Most shapewear is made strictly to serve a purpose with little thought given to style or appearance. However the new Ann Chery Latex Waist Cincher Animal Print was designed to be cute and practical! This sassy cincher, available in Pink and Yellow animal print, is made of a high-compression latex band lined with ultra-soft cotton. So it gives you the resistance to tone and firm your core without sacrificing any boom in your bust.
Feel more confident and walk sexier knowing that bad posture won't be sabotaging your perfect silhouette as the cincher features built-in non-memory FlexiBoning supports, that will always keep to your natural contours. Adding alongside to this body shaper's already impressive list of instant metamorphis attributes, Ann Chery shapewear users have even reported that prolonged habitual use of this high compression body shaper aids in waistline reduction, slimming up to 4 dress sizes in as little as 4 to 6 weeks. The Classic Waist Cincher works by utilizing perfectly applied compression and providing resistance to ramp up your thermal activity, maximizing the work your muscles do for you to promote weight loss. Simply wear the garment discreetly underneath your outfit for 8 hours a day habitually for a month, and see a reduction in your waistline. Furthermore, the shaper's dual column eye-hook design ensures you'll maintain a snug fit while you slim down. Never again have to choose between instant results and a lasting figure!
Its almost a shame to have to hide these cute cinchers underneath clothes! So bust out your Animal Print Cincher this Hallloween, pair it with a tutu, bustier and kitten ears for a curvy sexy kitty!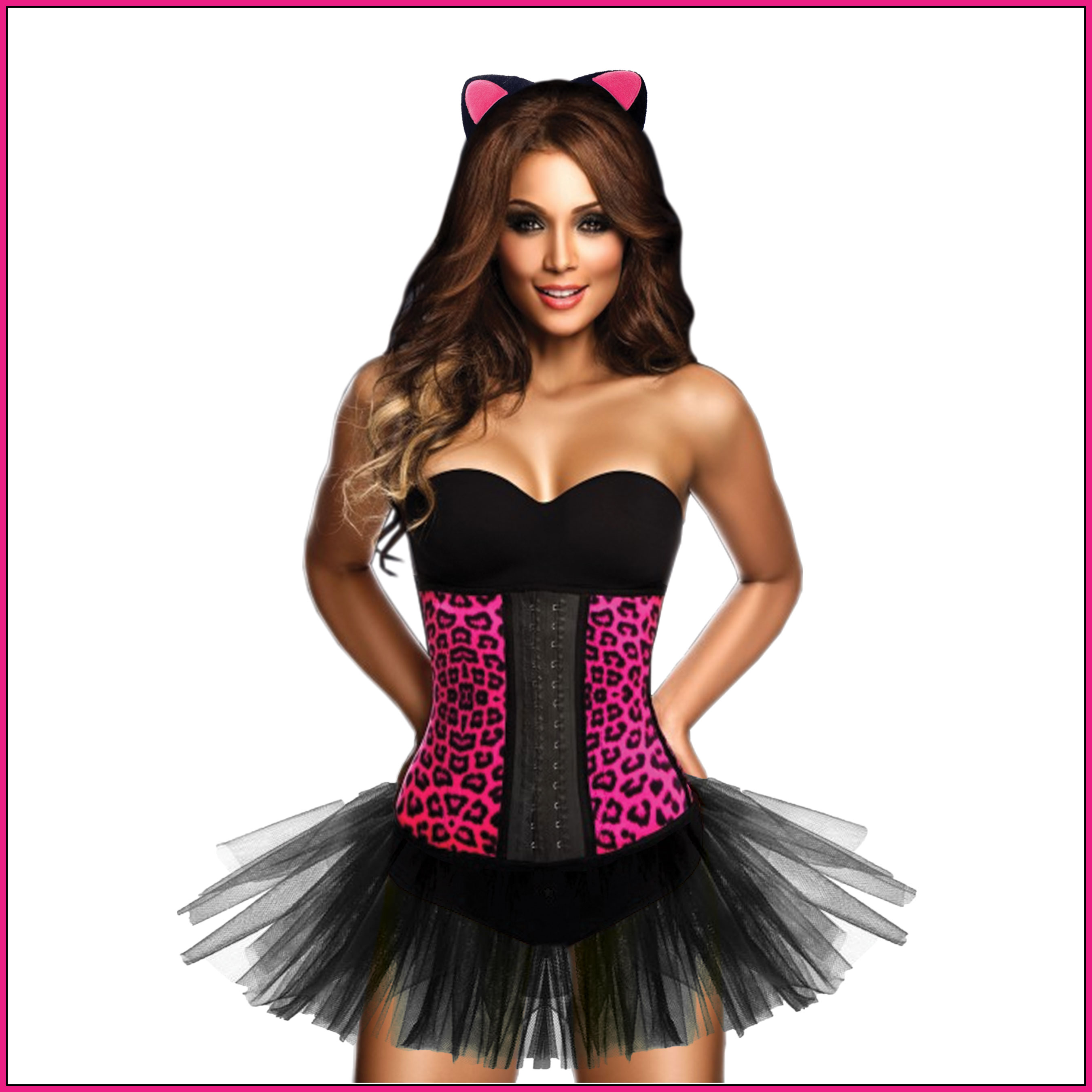 And just in case anyone needs some inspiration to wear bold prints here is Beyonce in full body animal print!