Posted by Alma Guerrero on 29th Jan 2015
We are all guilty of snapping a selfie of two whenever we are feeling particularly cute but Kim Kardashiah has an amazing selfie talent. As a follower of @kimkardashian I have yet to see this woman post a bad selfie! In a recent shot captioned #publicbathroomselfie Kim K remindes us that she can make even bathroom selfie look fantastic.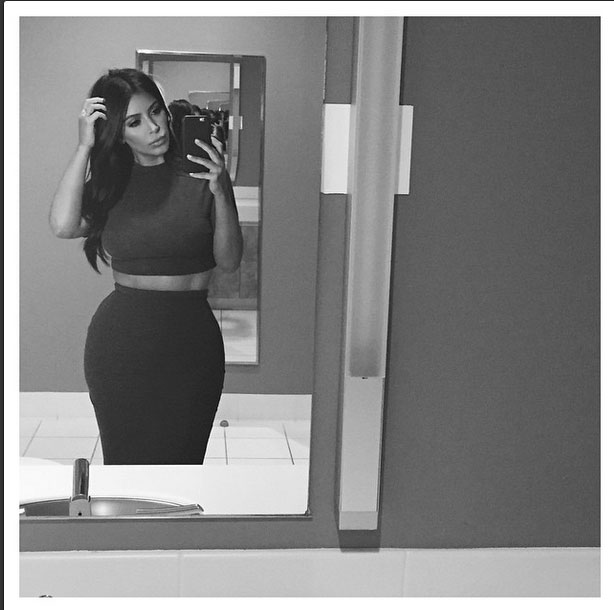 The Instagram picture with its black and white filter shows of the curves that have made Kardashian well known. How is it even possible to have natural curves like that?! Most of us are not born with that kind of tiny waist and large backside and hips so how can we achieve that killer curves look?
Step number 1: Sell your sole in exchange for natural dream body.
Okay so that might be a little bit drastic... So how about we go with an easier solution, shapwear!
Kim Kardashian very openly talks about her waist training to create that tiny waist.
The Feel Foxy Sports Girdle is the perfect item for waist training because it can be worn throughout your normal day or while working out. With regular use the girdle will give you a smaller waist for hourglass curves.
Ok so now we're set with a tiny waist what do we do about the other assets? Many women like myself were not born with a natural curvy back side or hips. A quick and painless solution to this problem is the wide selection of Padded Panties at Feel Foxy. My favorite to create Kim Kardashian like curves is The Coco Hip and Butt this panty gives you padding on both your backside and hips.