Posted by Alma Guerrero on 21st Jun 2015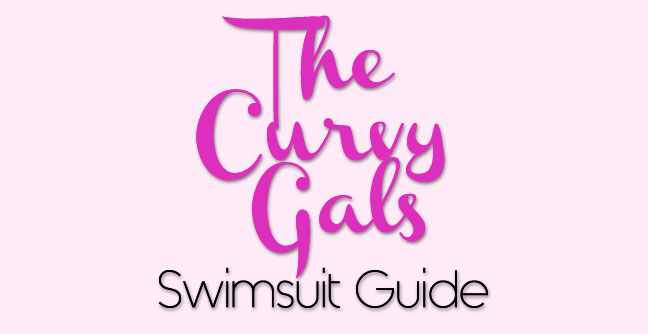 Swimsuit shopping can be one of the most dreaded shopping experiences for a woman. There is nothing worse than trying on a swimsuit that is just not flattering for every body style.
At Feel Foxy we have a great selection of swim suits that are sexy and flattering for all body types!
Red Hot Vintage Shaper
This Red Hot bikini is the ultimate slimming, retro style suit! Shape your body and look like a beach bombshell. Perfect for those that want a little more lift, coverage and shape. Underwire top will make you feel tucked in and secure with its wide straps and full cups. The high waisted bottoms have a small band without any elastic to make sure you are comfortable while the center panel is shirred to make you oh so trim! Feel totally comfortable in this vintage inspired bikini. The perfect retro underwire is here! Grab your red lipstick and you are ready to go! SHOP HERE
Body Slimming Floral One Piece
A classy, sexy floral 1-PC that is perfect for that fashion forward woman! This unique 1-PC will have you turning heads all day long. Polyester floral fabric with solid navy on the bottom is the perfect combination to look super amazing and fashionable all in one. Look like a french goddess in this amazing suit. The slimming suit fetures a draped floral top that is sure to draw attention to girls. SHOP HERE
Navy Cross Back Swim Dress
This swim dress is for Every Body! The perfect suit to hang out by the pool with your kids, window shop at the coolest beach front stores, read a book under a canopy or have drinks poolside with your girlfriends! This is a must have for your swimwear collection. Plunging neck line looks great on all bust sizes and the high waisted bottoms are just the right amount of coverage. SHOP HERE
Hourglass Skirted
This classic, vintage skirted bikini will give you the shape you oh so desire and deserve! Hit the beach with class while looking super sophisticated and very chic! Your body will have the best hourglass silhouette with our Monroe top and side shirred skirt. Top ties at the neck and back for the most adjustable fit while our skirted overlay bottom is perfect for those who want a little more coverage while still looking sexy! SHOP HERE
Classic Marilyn Tankini
The Ultimate Tankini! Gathered at the sides, this style is great for slimming your body and hiding any imperfections. Classic twist top will fit your bust perfect! Thick over the shoulder straps hold you in place and have you feeling secure and looking the best you possibly can. Mid-Cut bottoms are just the right amount of coverage to feel sexy and secure. SHOP HERE
Pin-Up Push-Up Bikini
For the ultimate Pin-Up, Push-Up bikini, look no further! This sleek black, body slimming swimsuit will have your body looking and feeling amazing! Get the shape you have always dreamed of while being lifted on the top and slimmed on the bottom. Bottoms are made without elastic so you are guaranteed the most comfortable fit without cutting into your waist. Made from our always slimming black matte fabric. SHOP HERE